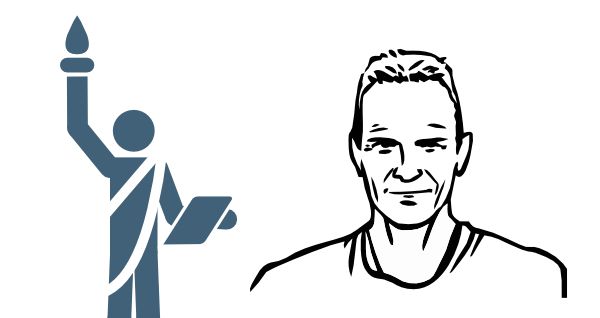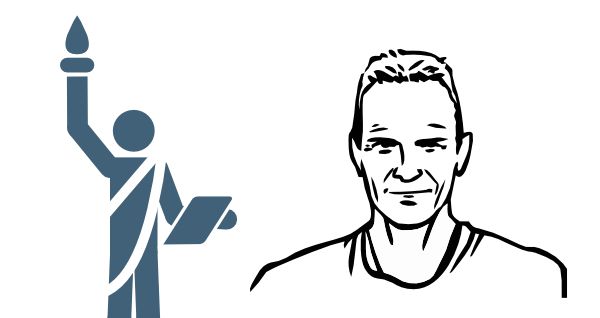 An ISO-3864-man in New York
Yes, our ISO-3864-man gets around a lot, even in the ANSI country USA in New York. There, among other things, he does his latest routine on the pole in the subway. Well he is not quite perfect, not quite himself as an ISO-3864-man. I helped him a bit to find himself.
"I'm an alien, I'm a legal alien.
I′m an ISO-3864-man in New York.

Sting (slightly adjusted)
For safety signs according to ISO 7010, the design criteria according to ISO 3864 are applied. ISO 3864-4 also defines a human body as we know it from safety signs.