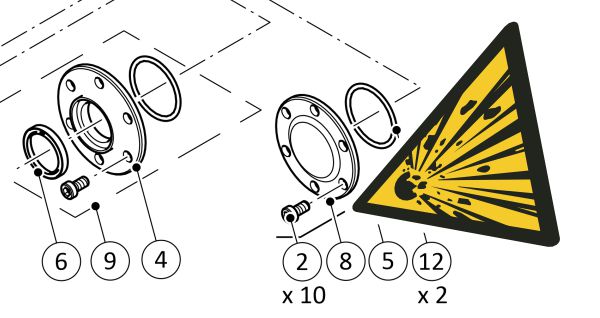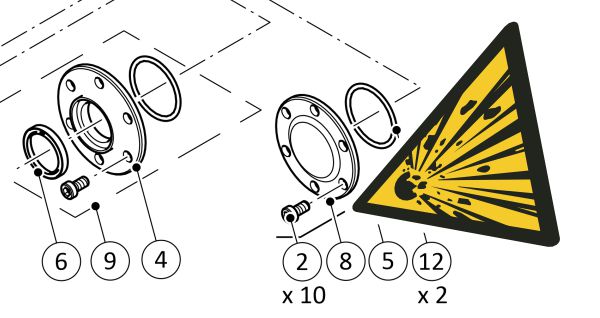 As if pulled up on an imaginary shear, exploded views provide an insight into the inside of devices, machines and systems. They illustrate relationships clearly and help everyone to find, name and select exactly the right spare parts quickly and precisely – whether in their own team, in partner companies or with end users. With CorelDRAW Technical Suite and its core components Corel DESIGNER and XVL Studio 3D, such exploded drawings can be created with an industrial workflow.
Exploded drawings are a highlight of visual technical communication. A complex object is drawn apart in its individual parts along an axis in an isometric projection. The aim is to make individual parts, for example of a machine, identifiable.
With exploded drawings we are in an exquisite tradition: exploded drawing is a visual invention of the Renaissance and is attributed to Leonardo Da Vinci, but certainly he perfected it with his talent.
Sheet from the Codex Atlanticus, a bound collection of Leonardo's drawings and sketches
Source: commons.wikimedia.org
Since exploded views were laborious to draw, they did not become established until about 1930 … of course also to document military technology. Until then and beyond, individual parts were placed in their order, fixed with modeling clay, photographed, and finally retouched and labeled.
Source: commons.wikimedia.org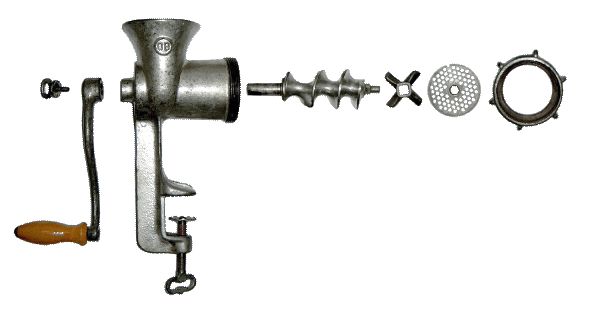 Do you want to create your own exploded drawings? Then watch the webinar on implementation with CorelDRAW Technical Suite and the core components Corel DESIGNER and XVL Studio 3D.
E-book Exploded drawings (pdf) (unfortunately available in German only)
Webinar Exploded drawings (YouTube) (unfortunately available in German only)
Get started creating exploded drawings with this webinar
from 3D model to explosion
from explosion to illustration
from making it simple to making it efficient
from tips to tricks
from explosion to interaction
from beginner to professional
Tips for exploded drawings
ideally do not cover individual parts
prefer isometry
work with Z-trust lines
give an overview
mark assemblies
scale details systematically
color code to visually classify parts
label objects systematically